Black And White "Sexy Cowboy" by RjFxx: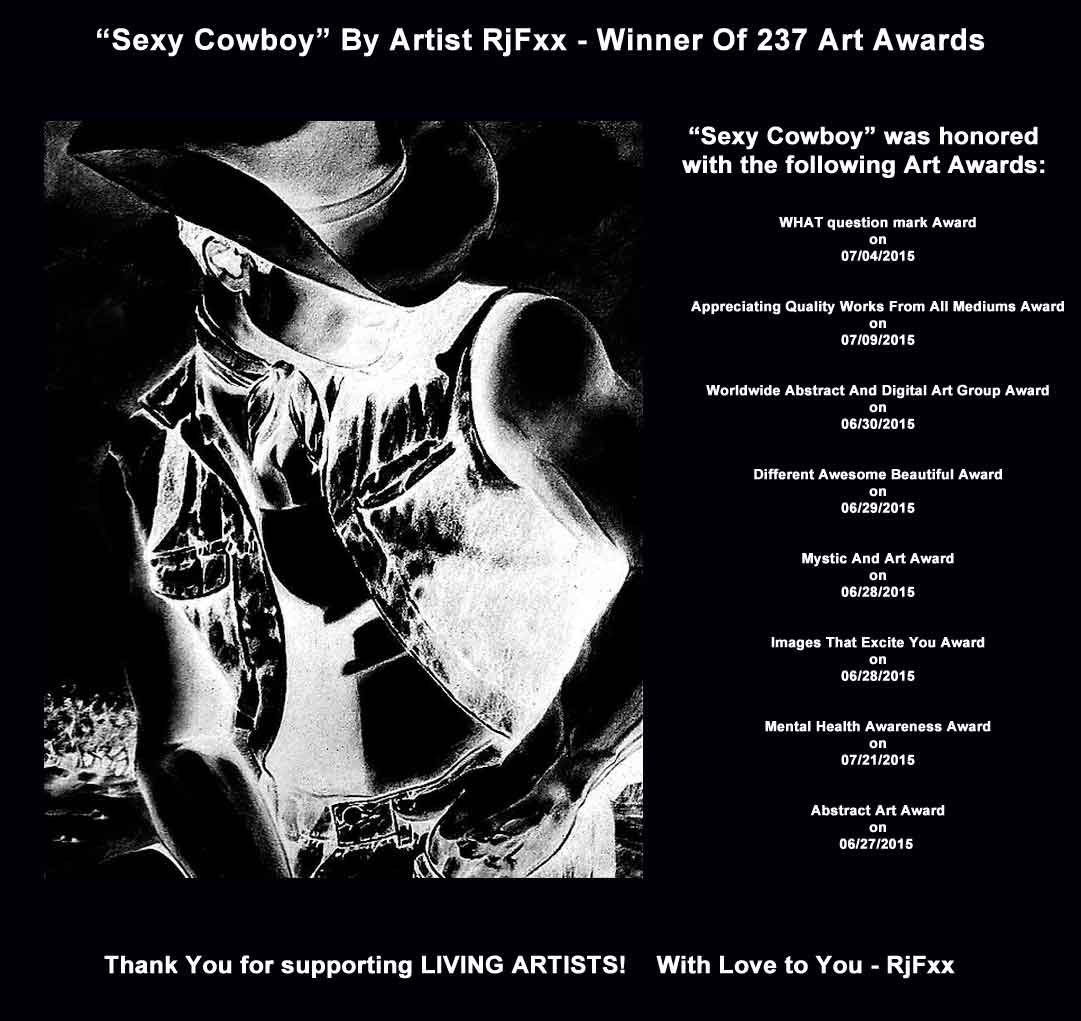 Click the image for more detail.
A deeply contemplative sexy cowboy striking the classic "thinker" pose. *** 8 FEATURED ART AWARDS FOR THIS PAINTING  ***
*** BUY NOW  – a Limited Edition Archival Giclee Highest Quality Print of this Award Wining Painting. Very fast shipping Worldwide. Great addition to any area! 30 Day Money Back Guarantee.
Archival RjFxx Art Prints of this Award Wining Painting are available in different Sizes and on different Mediums like: