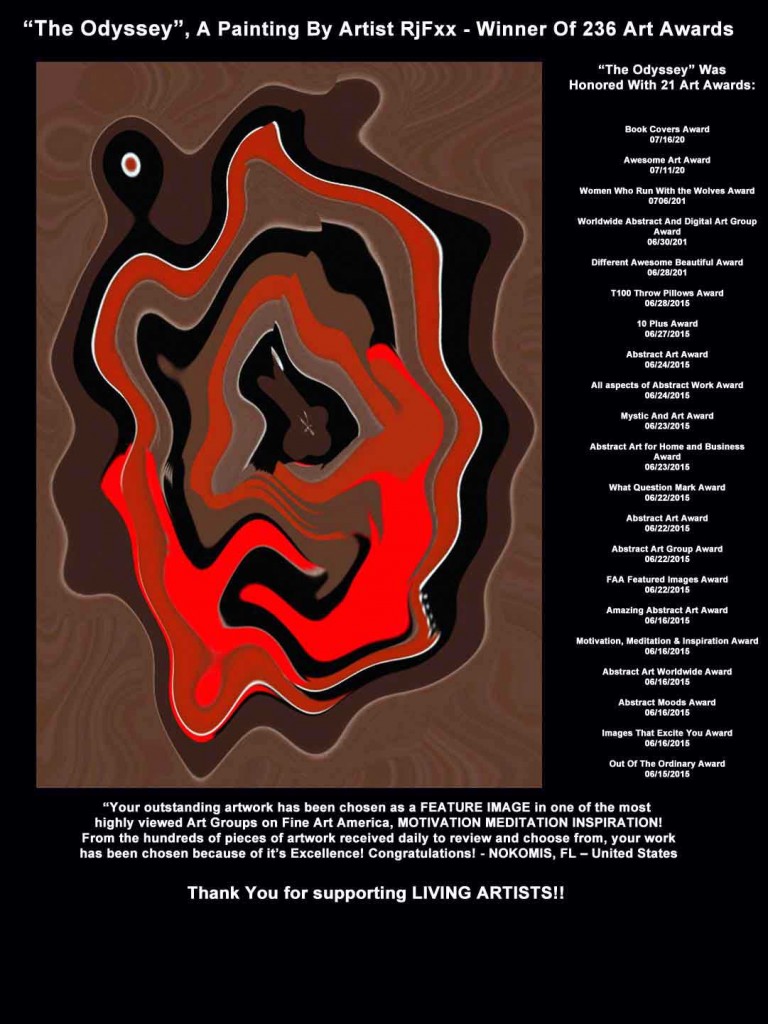 This dramatic painting earned 21 art awards and represents a life journey. It is available as a print in a wide variety of sizes and presentation styles and is beautiful against a light or dark background. This image is also available on many other household items. You can view and purchase them here:
RjFxx at pixels.com .
RjFxx is humbled to have been honored with 236 art awards.