"The Moon and Stars for Thee" – Original Contemporary Abstract Art by RjFxx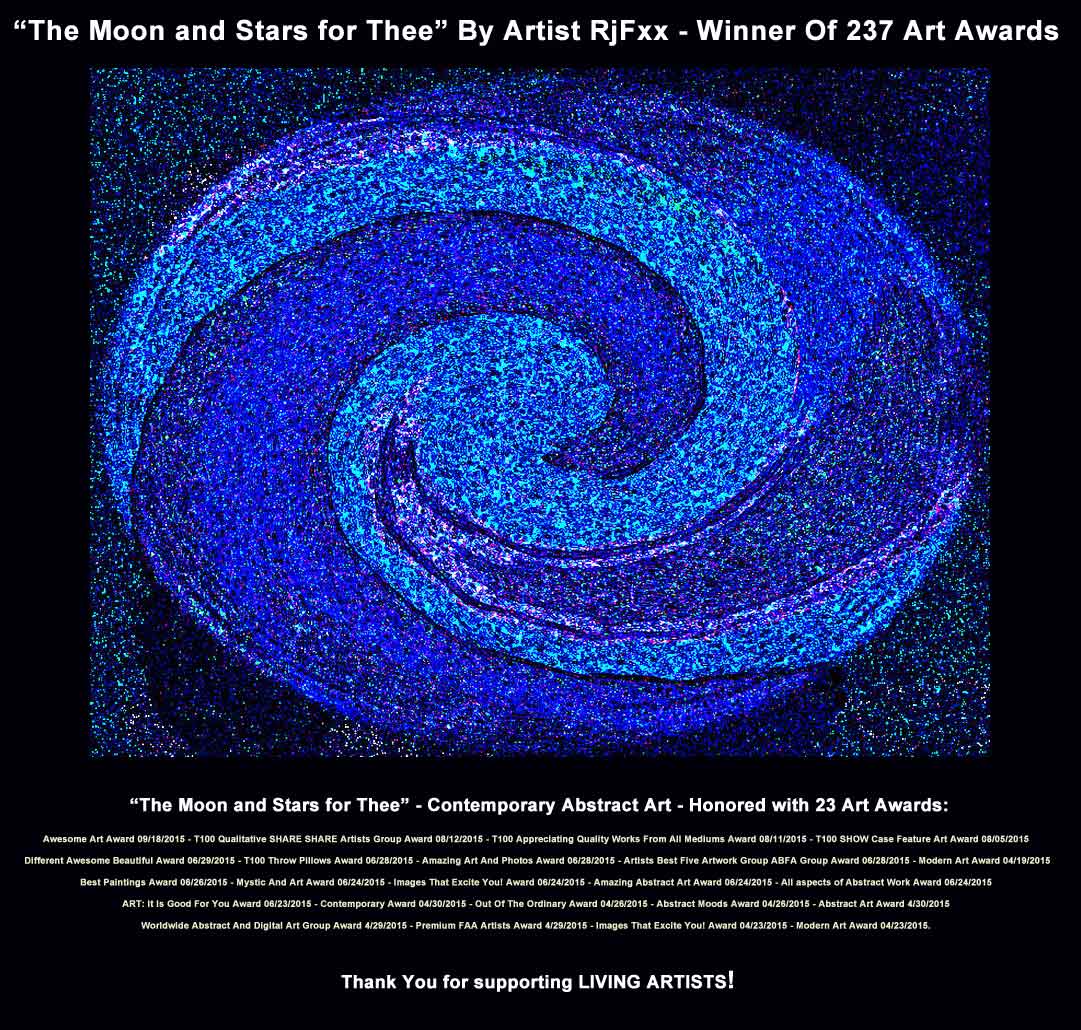 Click on the image twice to enlarge to maximum size.
Head over heels and crazy in love was the background to this delicious creation that I love so much. This lover inspired painting earned 23 awards from the wonderful community at FineArtAmerica.
**** BUY NOW a Limited Edition Archival Giclee Highest Quality Print of this Award Wining Painting. Very fast shipping Worldwide. Great addition to any area! 30 Day Money Back Guarantee.
Renditions of this Award Wining Painting are available in different Sizes and on different Mediums like: